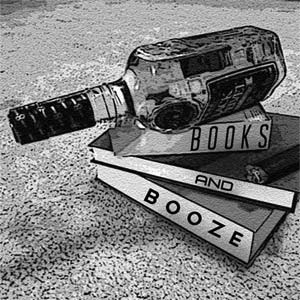 Combining two of my favorite things into one of my favorite new podcasts. Sensing that some of their former guests (though entertaining and knowledgeable) had been far too sober given its namesake, for my appearance this week, I took it upon myself to lower my inhibitions, articulation, grammatical skill, and possibly good judgment by way of some very strong beer before, during, and after the recording. Did I pick a fight or get gropey with their sisters? Break down in blubbering, sniveling tears? You'll just have to listen for yourself.
I can tell you that we covered lots of ground, both writerly and musical, including discussion of the jawbone as an instrument, the rise of transgressive fiction, performing cover songs, genre-hopping, and lapsed Catholicism. You'll want to bookmark this site, as other/future guests include horror legend Jack Ketchum (The Girl Next Door), Lidia Yuknavitch (The Chronology of Water), and Patrick Wensink (Broken Piano for President), among so many talented others.
Thanks so much to the wonderful hosts Renee Asher Pickup, Dakota Taylor, and Jessica Taylor for having me on and carrying my inebriated ass out to that taxi, and a special fist-bump to the LitReactor community for helping put it together.