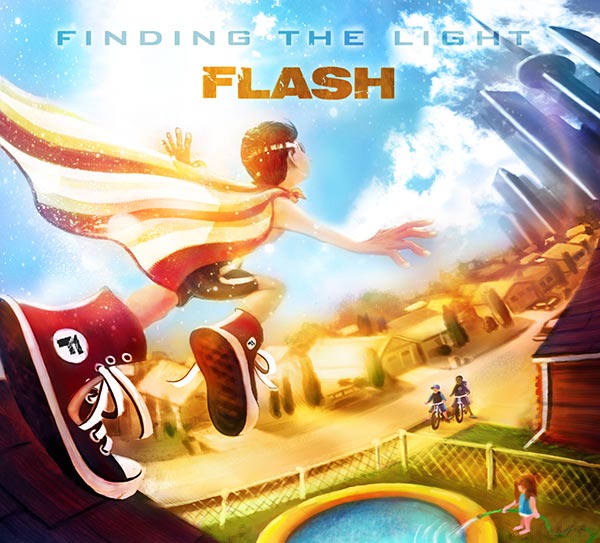 FLASH is the name I use as a solo artist for my one-man-band recordings. Though I've produced and shared a selection of those songs over the years (which you can find on my Music page), "Finding the Light" is the first album I've made commercially available.
"Finding the Light" was a total DIY production crafted over the course of nine months, with me writing, performing, and mixing every track in my home studio, whose songs form a loose theme. A music video at the bottom of this page sheds a little light on this process. Cover artwork courtesy of the illustrious Boden Steiner.

Below, you'll find links to buy it on CD, digital download, or stream via your service of choice. Listen the entire album in the SoundCloud player, and share on social media.

Booklet inserts were too expensive to print or bundle digitally in the iTunes Store, so please view or download it here. It's pretty.
Digital Booklet with lyrics (PDF)

CD
CDs are now only available directly from me, either in person ($10) or by mail (U.S. only) using the button below. Your patience is appreciated; please allow a few extra days.
MP3 Album Downloads
Streaming
For media inquiries, please email me.