Larkspur Underground (2017-)

I composed, performed, and recorded the musical score for this serialized investigative podcast, produced by Michael Gonzalez in Los Angeles. The first season (11 episodes) finds Plainview Public Radio host Tara Bay on a mission to vindicate Jane Doe, the sole survivor of a sadistic serial killer known as The Scientist. Jane has been jailed as an accomplice while her tormentor eludes the authorities. It's dark and disturbing, with great performances set in a variety of locations.
Here's a post I wrote about the scoring process, including an interview with the producer.
Hear my entire score on the Music page, or download a free MP3 album version (ZIP)

Important Question? (2014-16)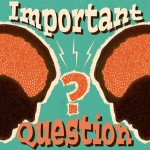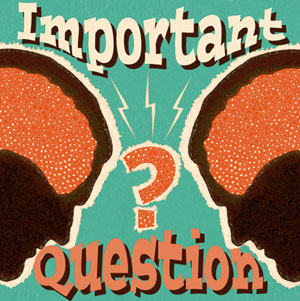 Over the course of 57 episodes, Caleb J Ross and I debated taboo subjects and uncommon dilemmas—often as devil's advocates, tongues firmly in cheeks—with absurdity, hilarity, and profundity. They remain archived at Anchor by Spotify for those interested. Earmuff the kids. A few favorites:
What is your soul worth to you?
Does anybody really know what time it is?
Would you rather be uglier or dumber?
Would you consider yourself racist?
Would you rather be on the ascent or the decline?
Who ya gonna call?
The Velvet Podcast (2010-11)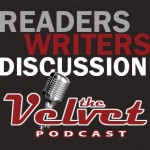 This was a writing/reading-themed podcast spawned by a community of neo-noir fans and authors called The Velvet. The site's been offline for years, but here are a few episodes I moderated or participated in.

The Velvet Podcast – Ep9: Vanity Publishing
Brandon Tietz (Out of Touch) and Caleb J Ross (I Didn't Mean to be Kevin)

The Velvet Podcast – Ep16: Editing Strategies
Gavin Pate (The Way to Get Here), Richard Thomas (Herniated Roots), and Caleb J Ross (Stranger Will)

The Velvet Podcast – Ep1: Online Writing Communities
Rob Parker and Caleb J Ross (As a Machine and Parts)

The Velvet Podcast – Ep6: Cinemuck Boogaloo
Stephen Graham Jones (Demon Theory), Jesse Lawrence, and Logan Rapp
Guest Appearances
Booked. Podcast Ep. #33
Discussing the Warmed and Bound anthology, my story "Headshot," and trailer production
Booked. Podcast Ep. #68
Live reading of three stories from my "Noir at the Bar: St. Louis" appearance on 2/28/12


Books and Booze – Ep6
Discussing Flashover, e-publishing, and musical experiences

Books and Booze – Ep103
Panel discussion on publishing, with Monica Drake (Clown Girl) and Leah Rhyne (Undead America)