Womb With a View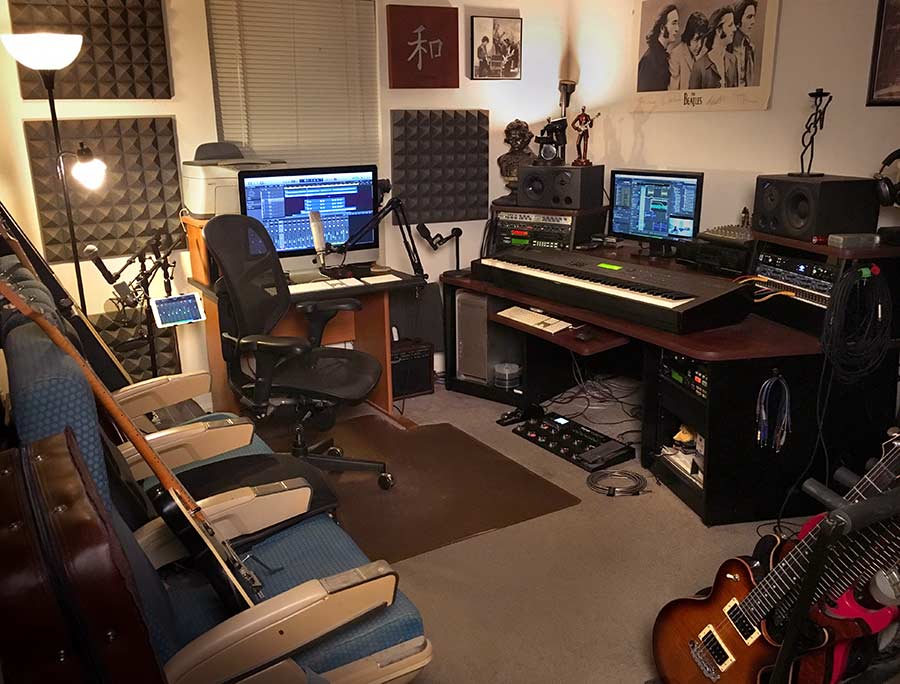 This is my apartment studio: 100 square feet of embryonic gestation, mad science, and furious fingering. At its hub is a Universal Audio Apollo 8 interface (and Satellite OCTO) connected via optical Thunderbolt to a 2016 iMac Retina 5K running Logic Pro X. Here, I produce everything from original music to voiceovers to podcasts to witty tweets. The desk on the left provides a relatively peaceful place to write, and the room is dampened with Auralex tiles. Not a single neighborly complaint in nearly 15 years. Outboard gear pictured includes the following, though since I now do most of my processing "in the box" (scroll down to the Plug-Ins section), I don't use the greyed items anymore:
• Universal Audio Apollo 8 Thunderbolt + OCTO
• PreSonus Eureka mic preamp
• Samson S-Phone 4-channel headphone mixer
• dbx 286A mic preamp
• Neutrix 24-channel patch bay

• T.C. Electronic G-Major guitar fx

• Mackie 1202 12-channel mixer

• DigiTech Studio Quad v2 fx

• Aphex Aural Exciter

• Frontier Tranzport wireless controller

• DOD SR30QX equalizer
• Yamaha S90 88-key weighted synth
• Zoom H4n field recorder

• Alesis QS6 61-key synthesizer

• Sony MiniDisc Walkman

• Roland GR-1 guitar synthesizer

• Gemini CD-110 CD player

• DigiTech RP10 MIDI pedalbard

• Alesis DM5 drum module

• Hughes & Kettner Triamp 100w, 4×12 Carvin Legacy cabinet

• Boss DR-5 Dr. Rhythm

• Line6 POD HD500,

 POD XT

• Line6 Sonic Port, Mobile POD
• Sennheiser wireless instrument system

• Line6 Flextone 12″ amp

• KRK Rokit 8 Powered Monitors
• Tech 21 Power Engine 60 cab
• Neumann TLM 102 condenser mic
• Tech 21 SansAmp Bass DI
• Rode NT condenser mic
• EBow, Dunlop Rotovibe, DigiTech Synth Wah
• Rode M5 matched-pair pencil mics

• Ernie Ball volume, Danelectro Chili Dog

• Shure SM58 and SM57 dynamic mics

• Digidesign Digi 002 Rack

• Voxguard, stereo spacing mount, scissor arm, boom stands
• Logic Remote for iPad
• AKG K240, ATH-M50x, Sennheiser PXC450 headphones
Click the thumbnail images to embiggen.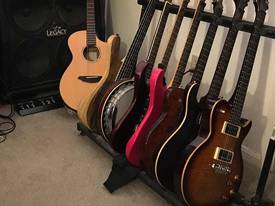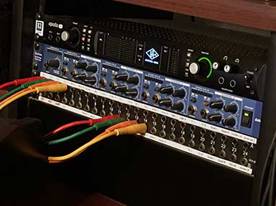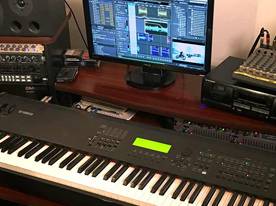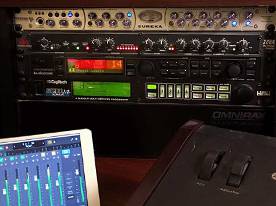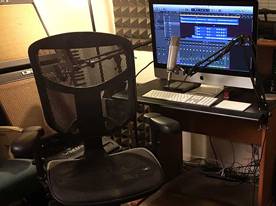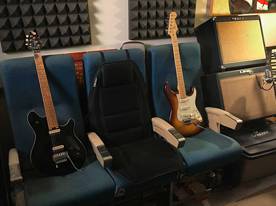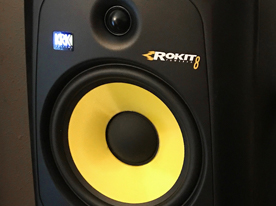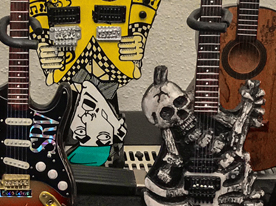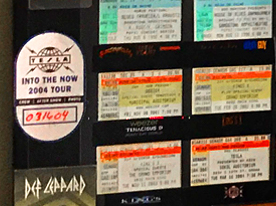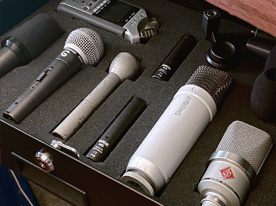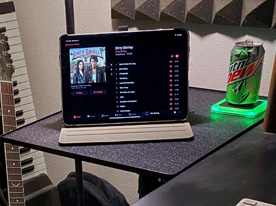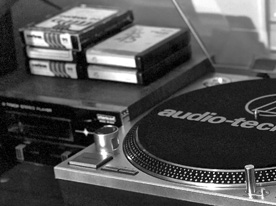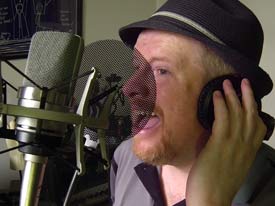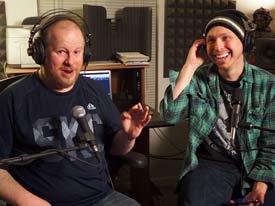 Guitars
I wouldn't say that I "collect" guitars, it's just that I rarely sell them. I've only parted with three in 30 years, the first of which was recently returned to me (bottom-right). Here are most of them, while another handful of hoopties languish unloved in the closet. The top row gets the most play.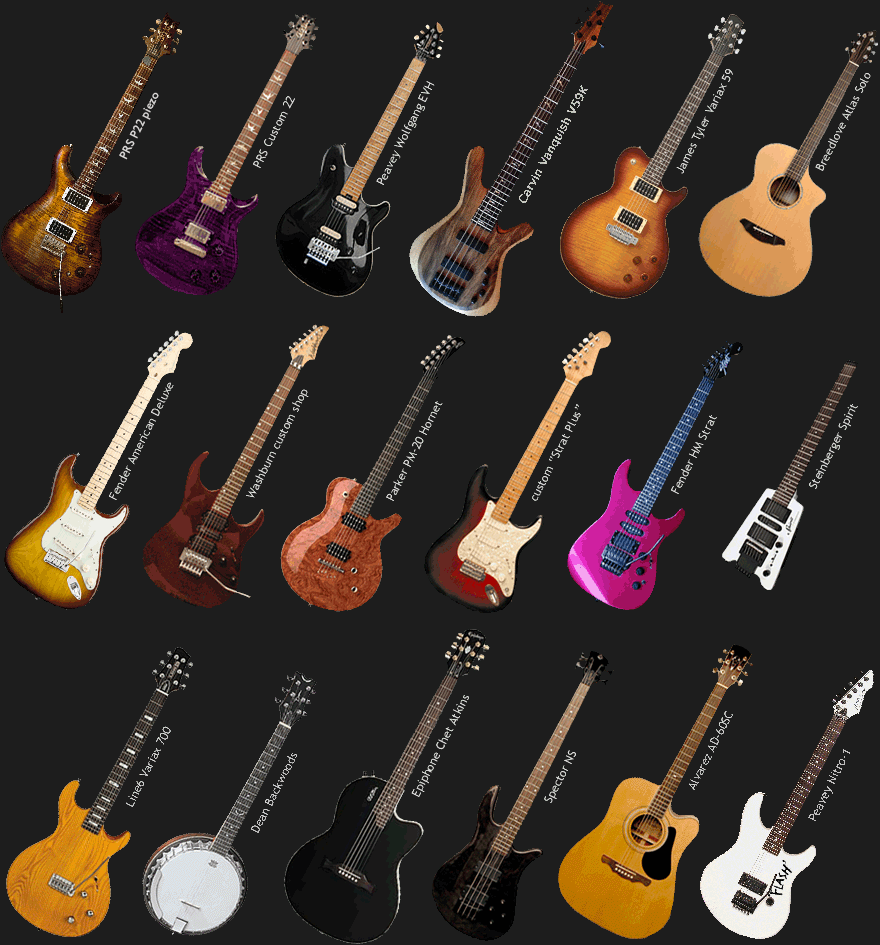 Plug-Ins
It may seem tedious to detail a list of effects, but most of these truly are key components to the great sounds I'm able to dial up in my little apartment while creating professional mixes. While I also use many standard Logic plug-ins and virtual instruments, these below are all from Universal Audio, who meticulously model the most sought-after vintage gear from the original schematics licensed from the actual manufacturers, often in tandem with their engineers. They're hella expensive. Click an image to go to its product page for more detail and sound samples.
Guitar and Bass

Marshall® Plexi Super Lead 1959
Used on 75% of the guitar tracks on my Finding the Light album. This 1967 amp was a favorite of Hendrix, Page, and of course Van Halen. It's famous for its snarl, sustain, and raunch, especially when you "jump" the inputs. The mic and cabinet voicings were designed by Tony Platt, the engineer behind AC/DC's best recordings.
Marshall® Bluesbreaker 1962
The legendary 2×12 open-back combo most associated with the Clapton album of the same name with John Mayall. Tremolo circuit, dual KT66 power, valued at over $30K. Grinds really nicely at higher volumes.
Marshall® Silver Jubilee 2555
A 1987 amp commemorating Jim Marshall's 25th year in the business. With its tastefully tweaked EQ, three-mode preamp, and EL34 power tubes, it became a go-to for Slash, Alex Lifeson, and Joe Bonamassa.
Friedman Dirty Shirley DS-40 and BE-100
These two are "hot-rodded" modifications of vintage Marshalls.The Dirty Shirley features the clean, punchy, or crunchy tones of a JTM45 with 6L6 tubes, ideal for blues, jazz, and country.

The BE-100 is based on a Plexi, but with more versatility, including tighter bass, smoother treble, and higher gain, similar to Van Halen's famed "brown sound." Both include effects like noise gate and delay, as well as cabinet and mic simulations.

ENGL E646 VS Limited Edition
Mostly known for its beastly, ultra-high-gain metal and rock tones, this also produces excellent, detailed clean tones. Four channels, each with two distinctly tuned voicing sections. The rear features an extensive effects rack similar to the Friedmans.
Fuchs® Overdrive Supreme 50
Originally designed as an homage to the elusive Dumble, this boutique amp boasts glassy clean sounds with a tight low end and touch-sensitive gain, best paired with a Strat or Tele, and favored by players like Warren Haynes and Al DiMeola. The rear features an extensive Brainworx effects rack.
Softube® Amp Room Half-Stack
Simple, single-channel classic rock tone modeled after a Marshall JCM800 2203 and a 1960 4×12 cabinet, miked with an adjustable SM57. Three cabinets: 8×10, 4×12, or single 12″.
Fender '55 Tweed Deluxe
This is as vintage as they come, being the choice for country and early rock 'n' roll at 15w through a single 12″ speaker with only a volume and tone control. Three speaker choices: Jensen P12R, Celestion greenback, or JBL D120F. Sounds fantastic with a Telecaster for that jangly Stones-y vibe.
Ampeg SVT-VR
At 300 watts, this thing's a beast, delivering the nasty since 1969. Until discovering it, I mostly just used a DI box for bass tones, but the amp adds so much character, punch, and a little roominess thanks to the 8×10 cabinet. It's the sound of Chris Squire, Bootsy Collins, and Tony Levin.
Ampeg SVT-3 PRO
A modern SVT update, with tube preamp and solid-state power section for tighter, grittier bottom. Think Primus or Metallica. Built-in noise gate, five-position midrange selector, and a ton of signal-routing presets for auditioning the best tones.
Gallien-Krueger 800RB
This is the sound of '90s rock bass: Chili Peppers, Radiohead, GNR, etc. Bi-amped with adjustable crossover, it also features the GK's patented voicing filters and active EQ, as well as a Brainworx effects rack.
Electro-Harmonix Big Muff
One of the earliest fuzz pedals, known for its fat sustain. Think Hendrix and Santana.Ibanez® TS808 Tube Screamer
The choice for solos by Stevie Ray Vaughan and many other blues players.

Pro Co RAT
Extremely versatile, from creamy to biting. A favorite of David Gilmour and Jeff Beck.
Reverb, EQ, Compression, and Special Processing
Ocean Way Studios
My absolute favorite plug-in of my entire collection. It's a dynamic room modeler based on two spaces found in the legendary L.A. studio. You can apply it as a traditional send/return reverb, or re-amp existing tracks at 100% wet, which I use to "worldize" so many of my instruments, especially synthesized ones—and virtually all of my programmed drum kits—which really breathes life into the performances and how they blend together. The selection of high-end vintage mics is incredible as well, with fully-adjustable positioning.
EMT® 140 Classic Plate Reverb
The only reverb unit used on The Dark Side of the Moon, it's also the sound of Van Halen's debut album. Plate reverb is created by vibrating a metal sheet in a large dedicated chamber, with mechanical dampers that decrease decay time. This one models three different plates from bright to dark resonance.
Lexicon 224 Digital Reverb
The definitive reverb unit of the 1980s, washing over hits from U2 to Talking Heads, it remains popular today for its lush tails and chorus. Along with those iconic, dedicated sliders and button controls that sit atop so many mixing desks, it features the exact algorithms and control processor code of the original, even down to the (optional) bugs. This one is the ultimate in authenticity for those who suffer from premature nostalgia.
UA Precision Reflection Engine
A short reverb for spaces and atmospheric depth that sounds phenomenal despite its simple controls.
UA Precision Delay/Modulation
Chorus, flange, and three flavors of delay. Dual delay lines and LFOs with tempo synchronization.
Cooper® Time Cube Mk II
The original 1971 unit used garden hoses(!) to delay the signal for "doubling" effects, plus tone-shaping controls for the echo repeats. The Mk II plug-in version adds longer delay times and tempo sync.
Eventide® H910 Harmonizer
With pitch, delay, and modulation effects, this was the first digital effects box. I use it for doubling or fattening sounds. Pitch intervals can be set by keyboard/MIDI input.
Pultec EQP-1A and MEQ-5 Equalizers
Another classic, known for its ability to tweak frequency ranges without coloring their neighbors too much. It can also boost and cut simultaneously. Pure sorcery. Just being in the presence of this unit makes everything sound better.
Helios™ Type 69 EQ
A very musical passive EQ modeled on their 1969 wraparound console found in studios like Island, Olympic, and Stones Mobile. Holds up well even with extreme boosting.
Teletronix® LA-2A Leveling Amplifier
This is one of my workhorses—especially on vocals—with its smoove, tubey goodness and simplicity. I rarely need to keyframe mic volume with this in the chain. It's optical, a bit slow, and provides a pleasant distortion when overloaded.
1176LN Limiting Amplifier
Based on the Urei, this features a fast attack and was the first compressor to use a FET as a variable resistor. I also have the 1176SE, which reduces DSP load.
Fairchild 670 Compressor
The heaviest (65 lbs) and most expensive ($30K+) compressor in the world. Virtually, of course, it weighs nothing. Its 20 tubes and dynamic "vari-mu" soft-knee give it a unique, silky tone whereby the ratio increases with louder signals. Just ask The Beatles. One engineer referred to it as "sonic glue" for its cohesive effect on submixes, but it was also the gold standard limiter for radio broadcast and vinyl pressing.
Studer® A800 Multichannel Tape Recorder
For a long time, "analog" emulations seemed silly to me. But you just have to hear them; it's a dramatic improvement. Magic, even. This one faithfully models the entire circuit path of the original (authenticated by Studer), and its many tape formulation options were engineered by an AES magnetic recording expert. The result is the classic tape saturation, warmth, presence, and low-end punch you've heard on so many classic recordings. Its controls can also be ganged to provide identical response across every track instance at once.
Precision Enhancer Hz
Adds subharmonics, so bass is perceived as louder through smaller speakers.
Little Labs® Voice of God
Does just what the name sounds like. They call it a "magnifying glass" for low-end frequencies, adding heft and precision to bass or kick drums. On vocals, it simulates the proximity effect of chest resonance. Just two knobs, plus a couple of buttons to set the frequency sweep center.
Little Labs® IBP Phase Alignment Tool
Fixes that nasty, hollow, comb-filtered sound when combining out-of-phase mics. This modeled version also offers a continuous delay adjustment.
SPL® Transient Designer
I think of this like a sustainer because of the way it can add punch, but you could instead curtail the attack or decay, so most mixers use it on percussion. It's also a nice utility for reducing ambience.
Channel Strips
UA 610-B Tube Preamp and EQ
A modern variation on the 610-A (used on everything from Elvis to Pet Sounds), the 610-B expands the gain range, as well as high- and low-shelf EQ, plus selectable impedance. Unison™ technology means you can record through the plug-in itself with no latency.
Neve 88RS
Another set of Unison™ channel strips, these precisely model the unique circuit behaviors of Neve's flagship large-format console, introduced in 2001 and installed everywhere from The Village to Skywalker Ranch. Nearly everything I record goes through this. First the preamp and cut filters. Then dynamics like compress/limit and gate/expand, and finally its Formant Spectrum four-band EQ. All with incredible depth and clarity.
SSL E Series
Based on the Solid State Logic® 4000, the console responsible for the most platinum albums. Its selectable "black knob" or "brown knob" EQ features colorful band interdependencies and can be routed pre- or post-dynamics processing like compression or gating, which can be recorded live or applied during the mix. The ultimate in flexibility, though I prefer the Neve.
Precision Channel Strip
Simple but versatile. This offers cut, shelf, or five-band overlapping parametric EQ switchable pre- or post-dynamics, which includes continuously adjustable ratio and even auto-gain.
Manley® VOXBOX
This all-in-one unit is specifically for tracking vocals. It features Class A tubes throughout, with mic preamp, vactrol optical compressor, Pultec-style passive EQ, and de-esser/limiter. Compression is applied before the preamp, helping tame transients. A favorite of Rick Rubin, U2, and Beck.
Mastering
Ampex® ATR-102 Mastering Tape Recorder
Like the Studer above, this unit faithfully replicates the unique dynamics, frequency response, and saturation characteristics of the original hardware, having been fully authenticated by Ampex themselves. You can adjust the tape IPS speed (lower speeds increase the effect with diminished fidelity), formulation, head size, crosstalk, wow & flutter (flanging), and even tape delay for those old Beatles-esque artificial double tracking effects. I put this in the penultimate slot of my mastering chain, just before a maximizer.
Precision Multiband
This is also known as a "multipressor." Compressors (scroll up) squash peaks, leveling out the volume so that you can then turn up the whole thing for more consistency and punch. Multiband divides the compression/expansion/gating into five frequency ranges, allowing different settings for each. It's especially useful on completed mixes, because—along with EQ—emphasizing specific zones is the closest you can get to remixing without access to the individual tracks. Y'know: mastering.
Precision Maximizer
Increases the perceived loudness of a mix or track while keeping its peaks under control, all with minimal impact to dynamic range and the fatigue that can result. Now the song's radio-ready.
Here's a music video from my 2015 album Finding the Light with a good look at Womb With a View in action. "Antidote" is especially relevant here because, though polysemic, it's partly about the very freedom of home recording.
Booked time down in Nashville, sounded off on their stage
Couldn't please those suits in the glass
Just advanced new locks, same old cage
Torched that factory down and homegrew this womb with a view
Anointed microphone, padded walls
The antidote makes house calls (and installs Les Pauls, y'all)
Crash the ride and break the beat
Kick the conductor aside, replace his score with mine
A one-man band in harmony,
chasing tones relentlessly to capture ephemera