podcasts
Larkspur Underground (2017-)

I composed, performed, and recorded the musical score for this serialized investigative podcast, produced by Michael Gonzalez in Los Angeles. The first season (11 episodes) finds Plainview Public Radio host Tara Bay on a mission to vindicate Jane Doe, the sole survivor of a sadistic serial killer known as The Scientist. Jane has been jailed as an accomplice while her tormentor eludes the authorities. It's dark and disturbing, with great performances set in a variety of locations.
Here's a post I wrote about the scoring process, including an interview with the producer.
Hear my entire musical score on the Music page, or download a free MP3 album version (ZIP)

Important Question? (2014-16)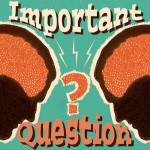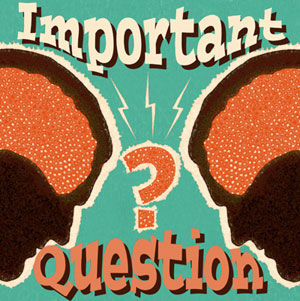 Caleb J Ross and I debated taboo subjects and uncommon dilemmas—often as devil's advocates—with absurdity, hilarity, and profundity. I've linked a few of my favorites episodes (of 57) below, each of which you can get through faster than a DVRed sitcom. Find the complete episode guide at ImportantQuestionPodcast.com or see Facebook.com/ImportantQuestion for even more fun media and discussion.
Ep. #25 "What would you sell your soul to the devil for?"
Ep. #49 "Does anybody really know what time it is?"
Ep. #11 "Would you rather be uglier or dumber?"
Ep. #21 "Would you consider yourself racist?"
Ep. #23 "Would you rather be on the ascent or the decline?"
Ep. #43 "Who ya gonna call?"
Ep. #04 "Would you have sex with a corpse?"
The Velvet Podcast (2010-11)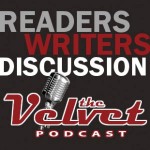 A few years ago, I moderated or participated in several episodes of a writing/reading-themed podcast spawned by a community called The Velvet. The site's no longer available, so I'm offering them here for your continued enjoyment.


The Velvet Podcast – Ep9: Vanity Publishing
w/ Brandon Tietz (Out of Touch) and Caleb J Ross (I Didn't Mean to be Kevin)

The Velvet Podcast – Ep16: Editing Strategies
w/ Gavin Pate (The Way to Get Here), Richard Thomas (Herniated Roots), and Caleb J Ross (Stranger Will)

The Velvet Podcast – Ep1: Online Writing Communities
w/ Rob Parker and Caleb J Ross (As a Machine and Parts)

The Velvet Podcast – Ep6: Cinemuck Boogaloo
w/ Stephen Graham Jones (Demon Theory), Jesse Lawrence, and Logan Rapp
Booked. Podcast Ep. #33
Discussing the Warmed and Bound anthology, my story "Headshot," and trailer production
Booked. Podcast Ep. #68
Live reading of three stories from my "Noir at the Bar: St. Louis" appearance on 2/28/12


Books and Booze – Ep6
Discussing Flashover, e-publishing, and musical experiences

Books and Booze – Ep103
Panel discussion on publishing, with Monica Drake (Clown Girl) and Leah Rhyne (Undead America)